A new modern business class residential house "Dom na Svobode" ("House on Liberty Square") is located at one of the central squares of Nizhny Novgorod.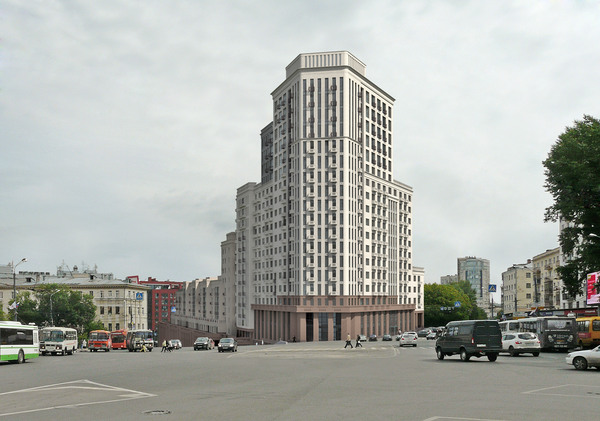 The new house will be built in a classical architectural style, in accordance with all modern criteria for business class housing: spacious apartments with a ceiling height of up to 3 meters, terraces, stained glass windows and panoramic views. The project will have its own closed territory on the concept of "yard without cars". At the same time the project provides multi-level parking for its residents, and it will be equipped with all necessary security systems.
Project's website: domnasvobode.ru.