Full information about the residential complex and the project documentation are available on the official website of the project: sn-nn.ru.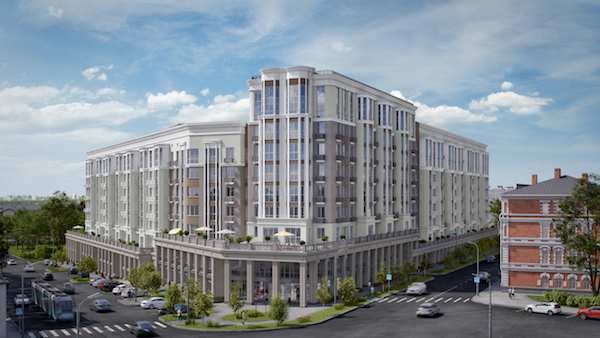 "Simfoniya Nizhnego" ("Symphony of Nizhny") is a business-class residential complex (a building with 7 to 9 floors), located in the historical part of Nizhny Novgorod at the intersection of Gorky, Ilyinskaya and Novaya Streets, in an area with developed infrastructure and everything needed for a comfortable life. "Simfoniya Nizhnego" is a residential complex, where the high status of the location is combined with a familiar lifestyle.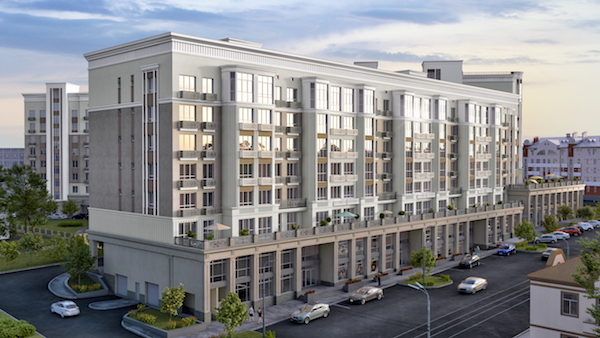 "Simfoniya Nizhnego" is just a short walk from Gorky Square and the main street of the city Bolshaya Pokrovskaya. The residential complex is surrounded by a number of important city landmarks. There are also many cultural and entertainment facilities nearby – theaters, museums, philharmonic society. There is a social infrastructure common to the center of the metropolis: stores, restaurants, fitness clubs and premium beauty salons, as well as kindergartens and prestigious educational institutions.
Thoughtful and successful house layout with summer terraces, stained-glass windows and bay windows help create an individual design. Halls with contemporary decor, access control, minimal number of apartments on the floor, underground parking, closed territory and a recreation area in the yard emphasize the status of the house. Commercial premises are located on the ground floor of the house.
The construction period: 2nd quarter of 2018 to 2nd quarter of 2020.
Number of apartments: 238 including 1, 2, 3-bedroom and free layout apartments with terraces.
The area of the apartments varies from 40.1 to 220.6 square meters.