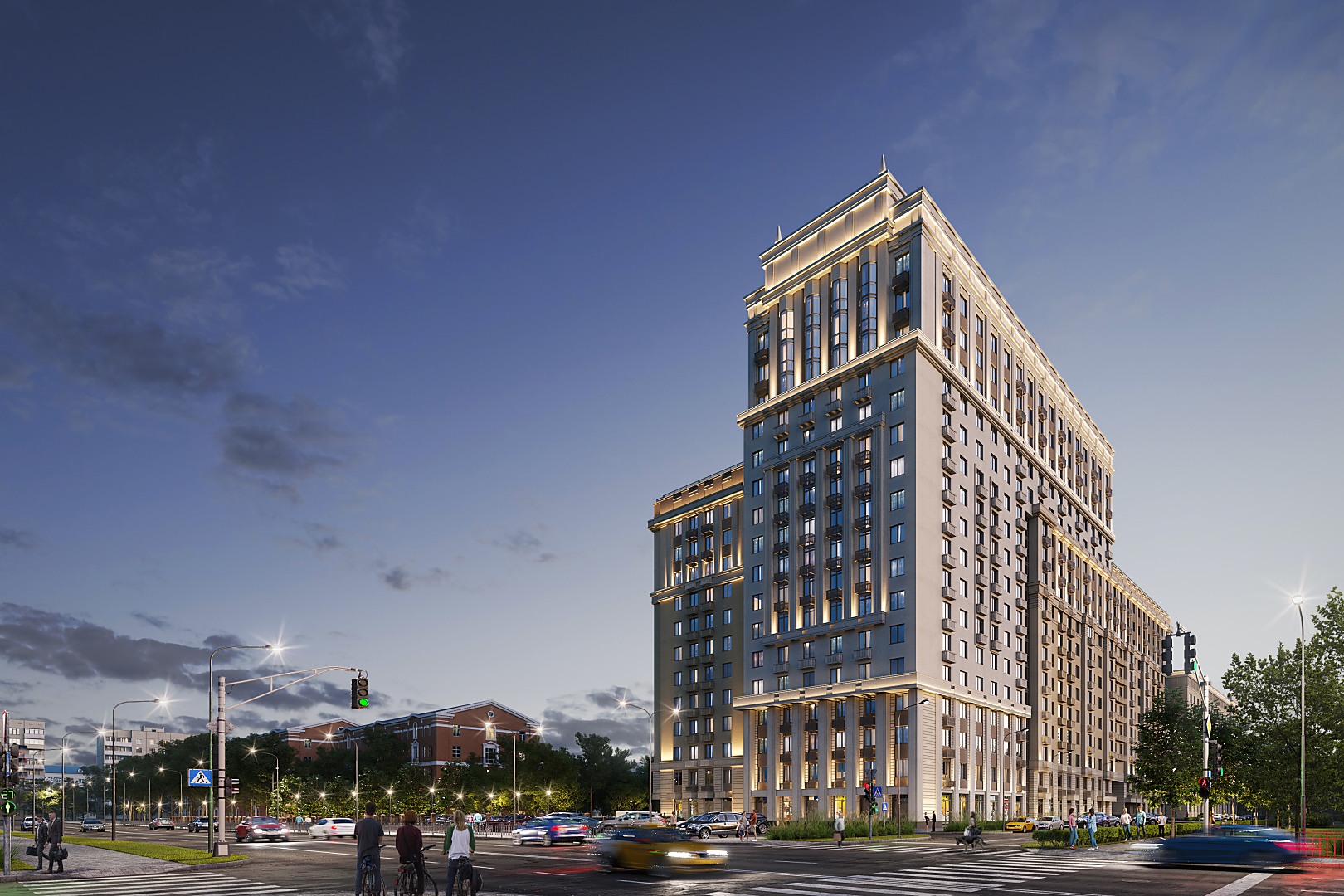 The residential complex "Delwig" is located in the center of Nizhny Novgorod, just 300 meters away from Sennaya Square, and surrounded by many different points of interest rainging from kindergartens to iconic landmarks. In the near future, there will be a new subway station, an additional cable car line to the embankment of the Rowing Channel and a new business center with the adjacent landscaping.
Official website: https://delvig-dom.ru/
The residential Complex "Delwig" includes five multi-storey sections. The architecture is modernized Soviet art deco.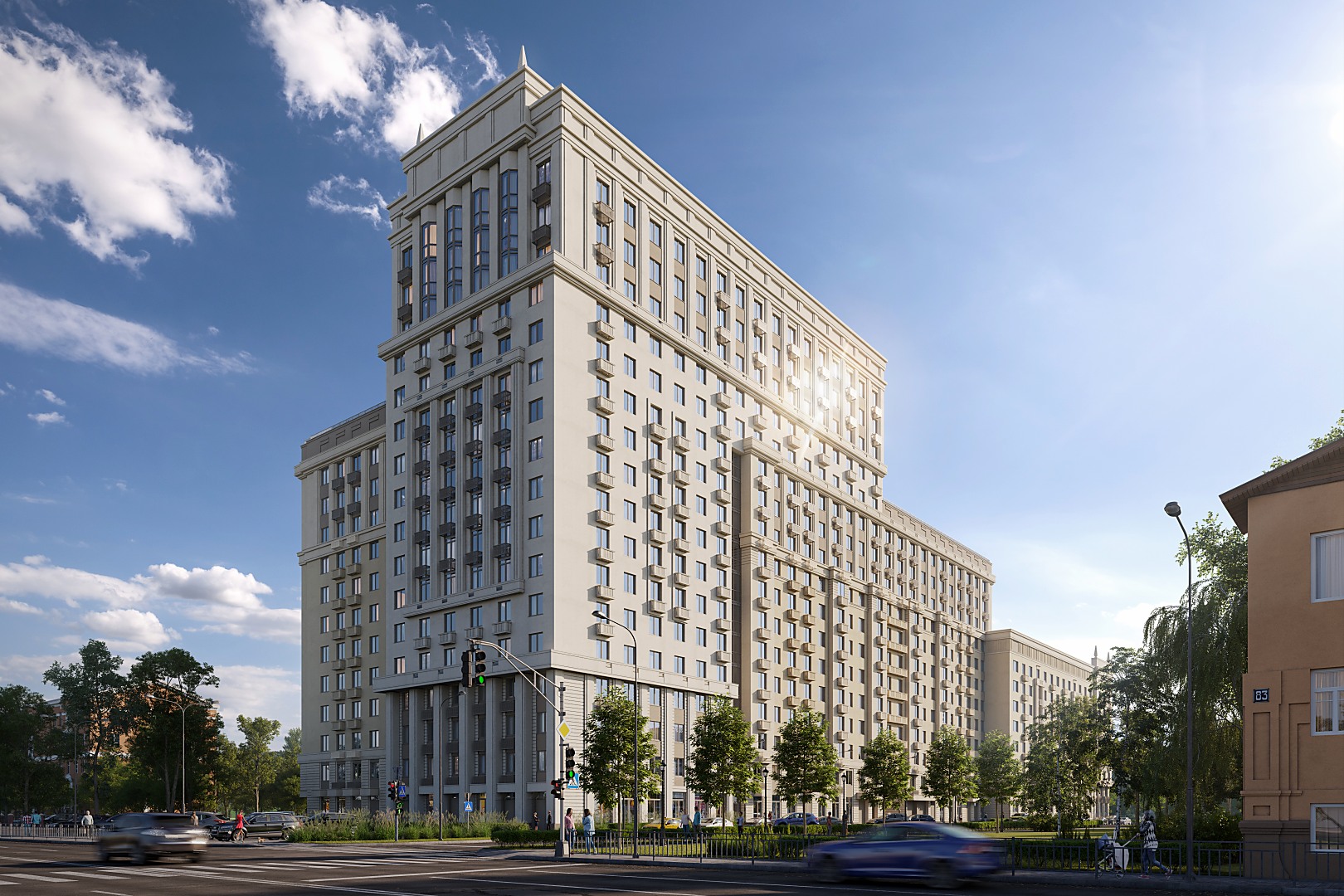 The complex features a unique range of apartments: ceilings up to 3.3 meters high, apartments with terraces, patios, warm loggias, master bedrooms, bay windows and panoramic glazing. Due to the location of the residential complex the apartments will have an impressive view of the historic center of the city and the Volga.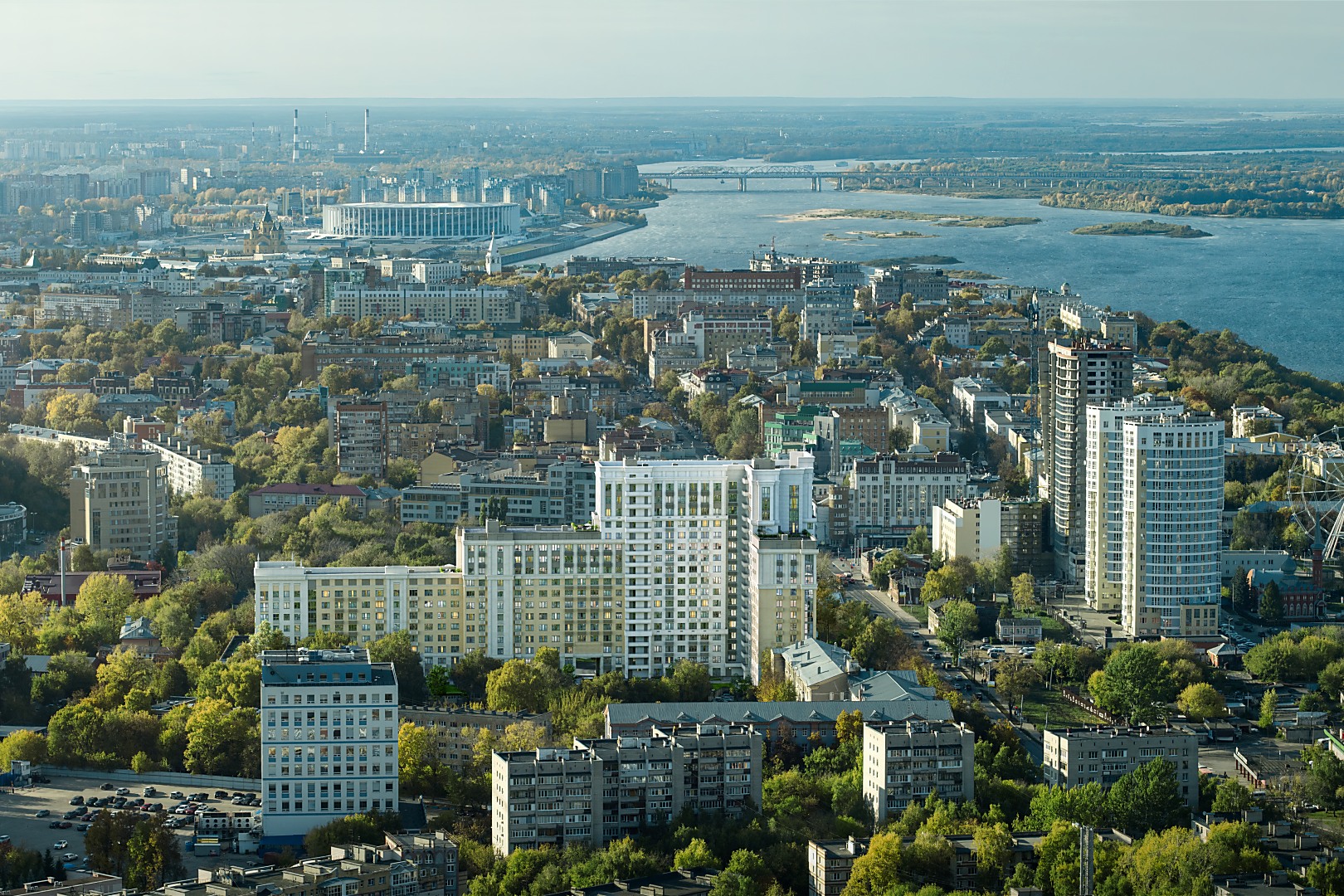 The apartments in the residential complex are delivered to customers without finishing and with free planning, which allows the residents to organize the space in accordance with their individual preferences and needs.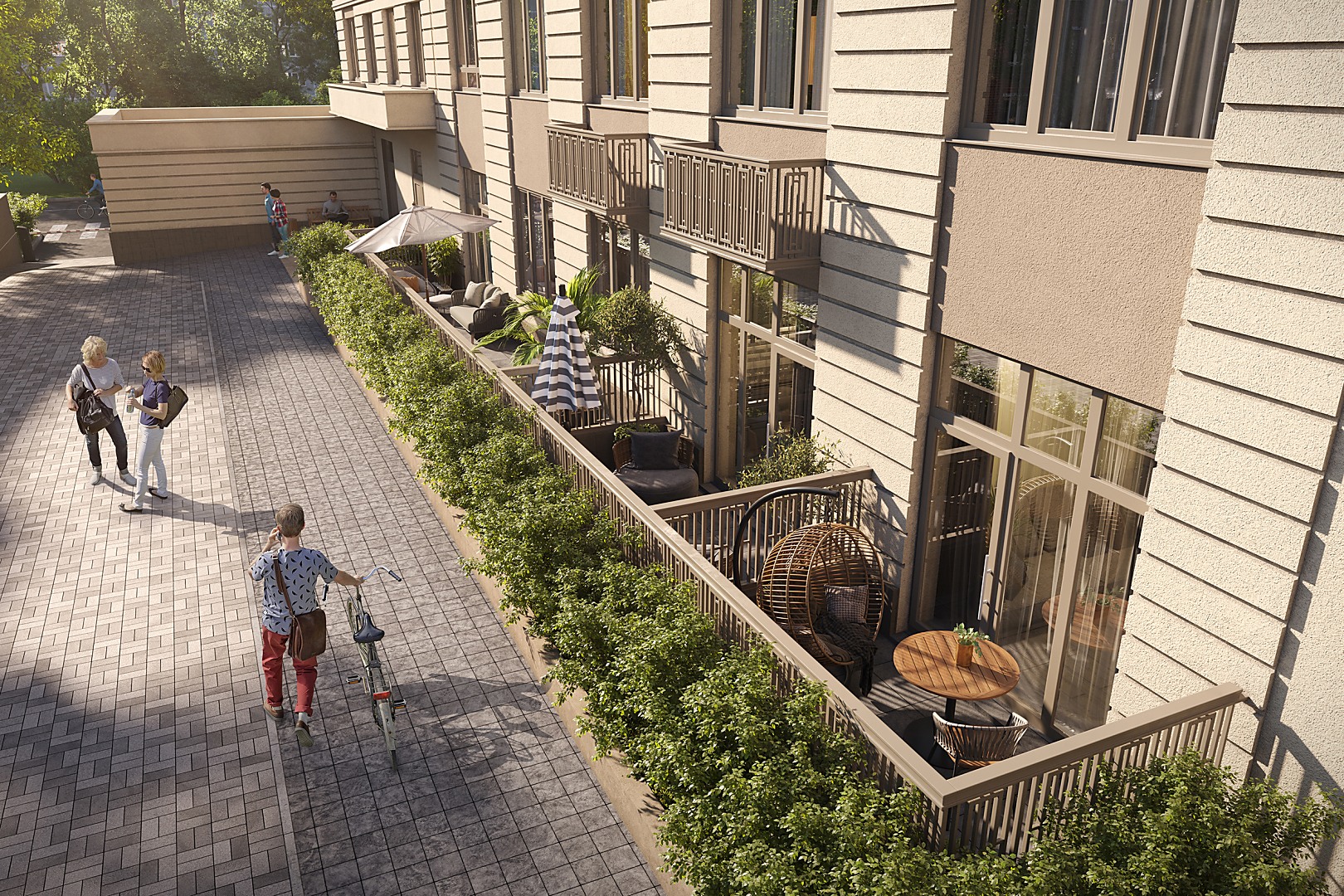 The residential complex includes two-level underground parking, stores and businesses in the services sector on the first floor, closed landscaped courtyard without cars, access control system.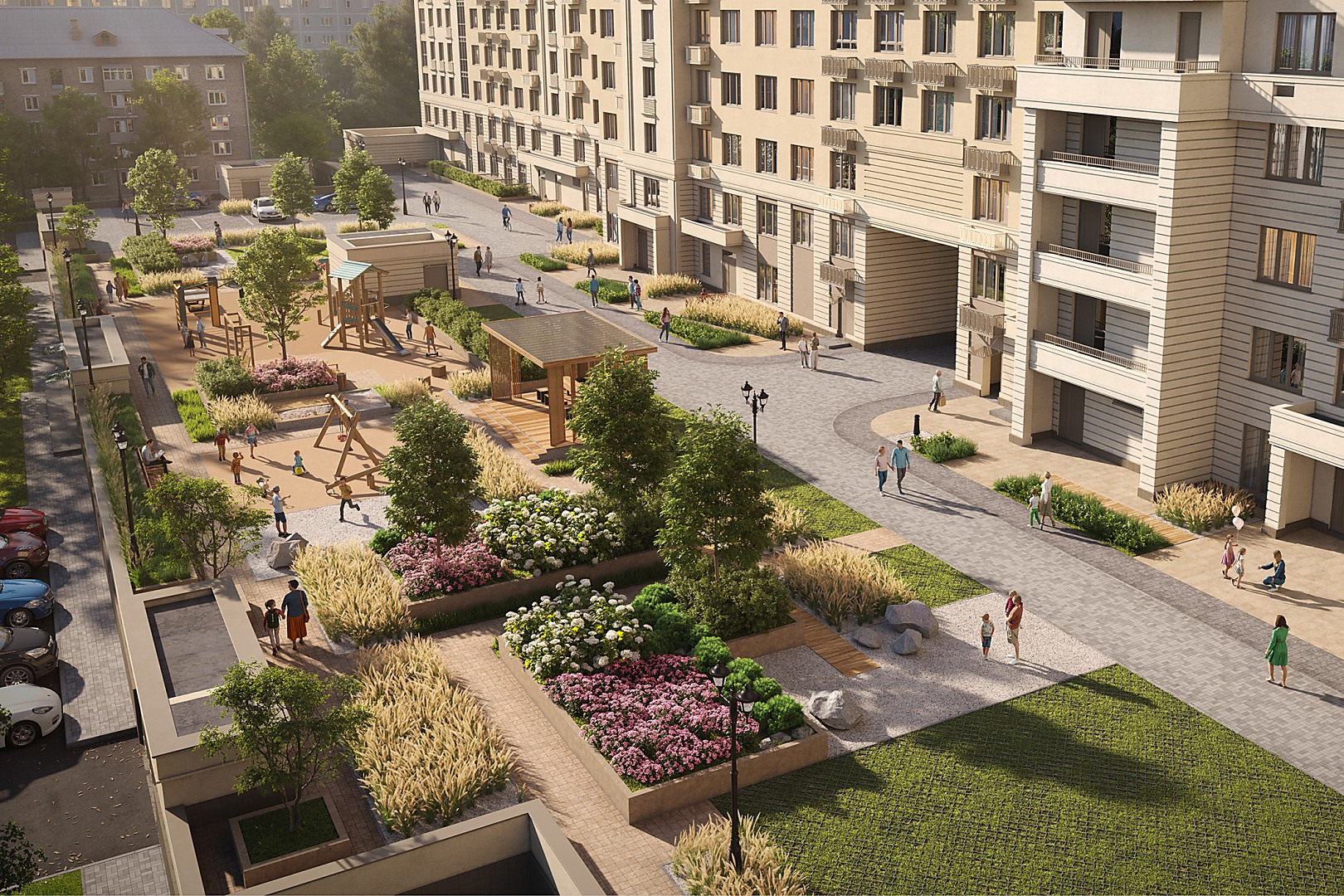 The designers have created elegant, discreet, and modern interior for entrances and other common areas, with functionality and comfort in mind, i.e. natural materials on walls, greenery, multilevel lighting, decorative elements and stained-glass windows. Entrances are located at ground level, without stairs.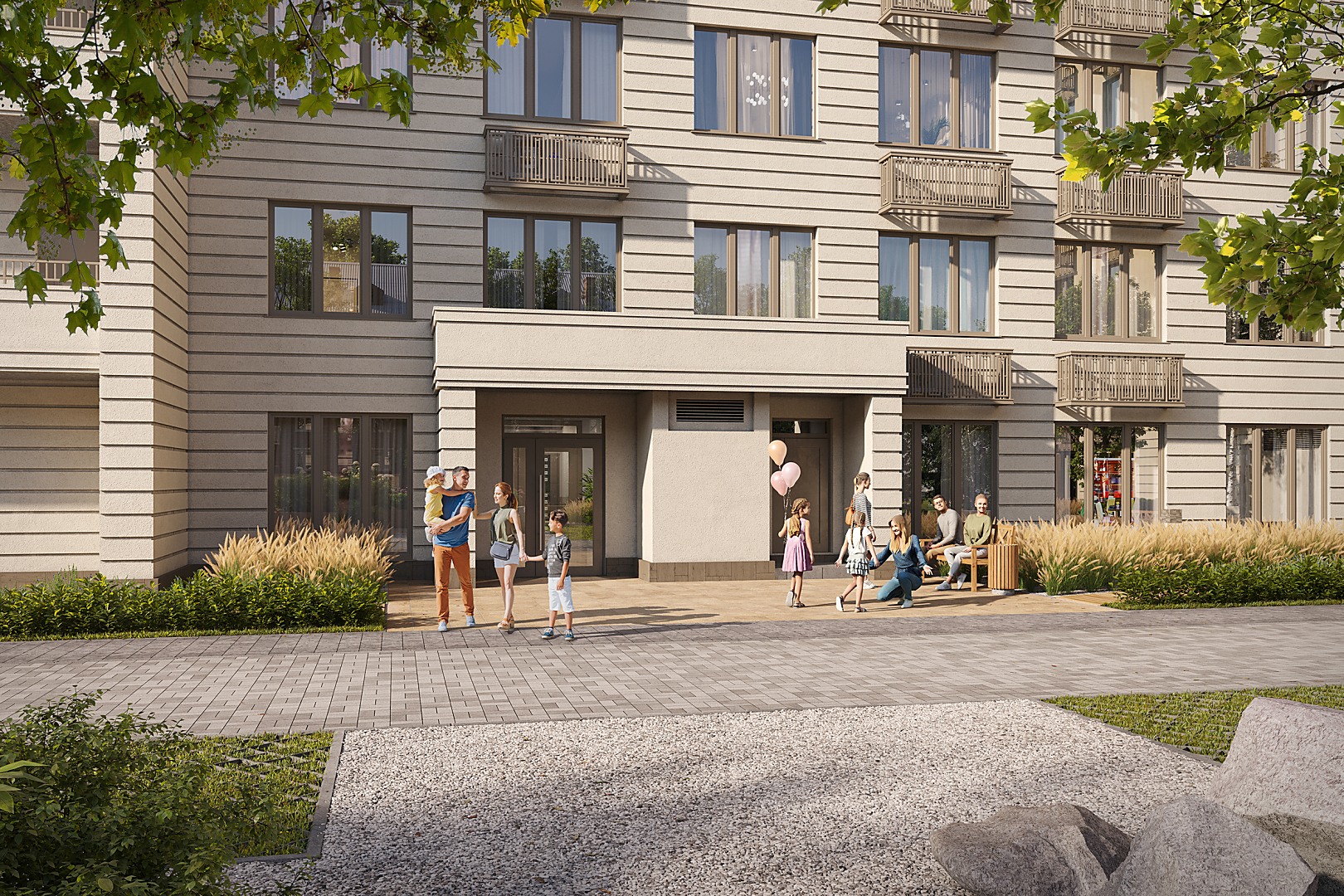 Private territory of the yard combines the dynamics of the metropolis and environmental friendliness. Landscaping will be created in the style of a city park, details and small architectural forms of which refer to the era of the Russian Renaissance.
The territory will have separate areas for quiet and active recreation: canopies and pergolas, flower beds, decorative bridges, tables for chess, tennis, swings for a quiet rest, rock climbing wall and floor playground, rubberized coating for sports and children's equipment for the youngest residents of the complex.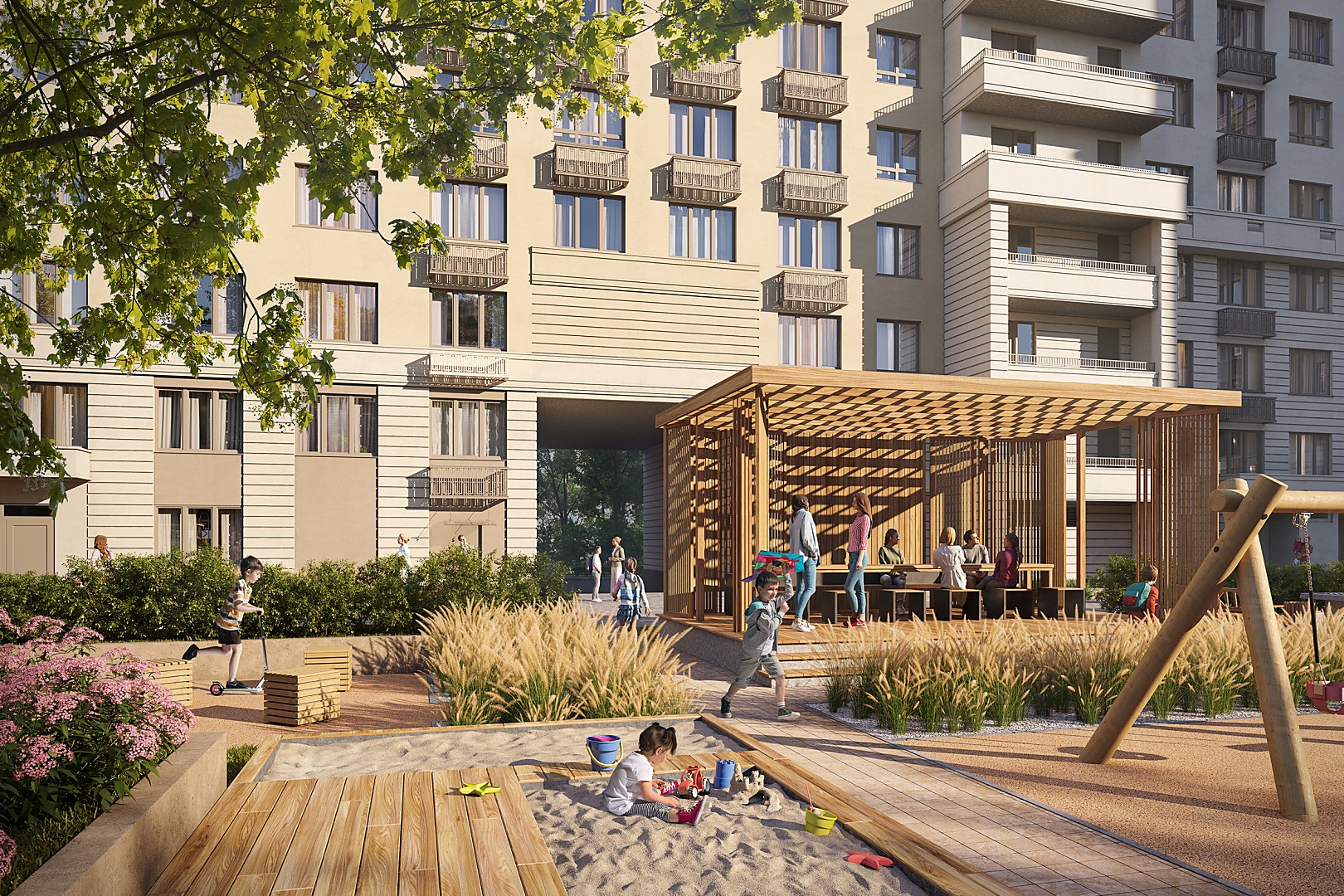 Developer "Stolitsa Nizhny" dedicated its project to a famous engineer, architect, and urban planner Andrey Delwig, who has built beautiful buildings, the first fountain, water supply system in Nizhny Novgorod, Moscow highway, railroad Nizhny Novgorod - Moscow, and also formed the area of Sennaya Square, where the new Residential Complex is located.
The developer is planning to complete the construction of the residential complex in the 3rd quarter of 2025.